MTC Battery Changing Solutions
When it comes to battery changing equipment and systems, industries around the world come to Materials Transportation Company. That's because MTC is uniquely qualified to help companies like yours meet the challenge of battery changing, both now and in the future. Utelising MTC's team of engineers, designers, sales and service professionals, you can harness the power of change with efficient, dependable systems designed for any workload and budget. With MTC products, you're assured of state-of-the-art, long-lasting equipment and systems designed with safety in mind that deliver increased productivity for many years to come.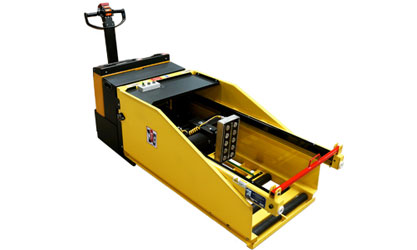 Attach-A-Puller Battery Transporter
Turns a pallet jack into a portable battery changer.
The ABP is an economical attachment for a pallet jack. Powered from the pallet jack battery and limited to the host truck's height capability, the ABP is a safe, affordable and flexible small fleet battery changer.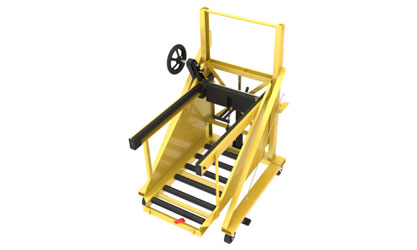 Battery Transporter with Mechanical Loader
Take charge of your charging needs.
MTC's non-powered battery changer is designed for smaller lift truck fleets that need easier battery changing. The BT Series Battery Transporter is the ideal battery handler for facilities with relatively small lift truck fleets. This compact machine can handle batteries weighing up to 3,000 lbs./1360 kg., and is available in manually powered and electrically powered models. The numerous configurations and options available for this unit allow you to tailor the battery transporter to meet your specific needs and applications.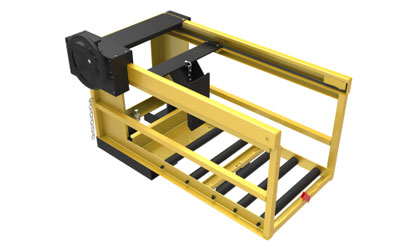 EZ Puller Portable Battery Changers
The inexpensive alternative to powered transfer carts.
The EZ Puller Model EZP-24 portable battery transfer cart is the inexpensive alternative to powered transfer carts. The EZ Puller is ideal for facilities that require only a few battery changes each day. The Model EZP-24 can be mounted to a single pallet truck or it can be ordered with convenient fork pockets for use on multiple trucks (Fork pockets are available for standard fork sizes 27″x42″ or 48″ (685 mm x 1066 mm or 1220 mm) in length.
The unit features a 4-to-1 hand crank that makes it easy to remove or replace lift truck batteries. The safety latch located in front of the battery carriage is used to lock the battery in place while it's being transported.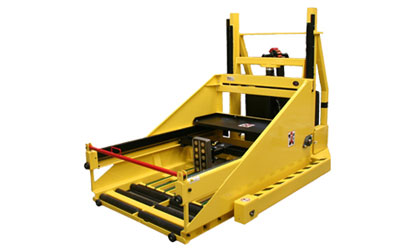 Walk-A-Puller (WBP) Battery Changer
The economical battery changer.
The WBP is a completely portable battery changer for the small fleet with a variety of battery compartment heights up to 27″ (685 mm).
It is designed handle a wide variety of lift truck and motive power applications from the low profile AGV batteries to the high capacity turret trucks and counter balance trucks.
The WBP combines its own power and drive unit, carriage assembly and attachment system to give you a portable, but complete, heavy-duty battery handler. The unit's ease of operation allows qualified lift truck operators to safely and easily change their own lift truck batteries. The Walk-A-Puller is recommended for those applications requiring 20 to 40 battery changes per day, where battery compartment height variation is greater than 6″ (150 mm) or over 12″ (300 mm) above the floor. Two WBP models are available to meet virtually any battery handling need. Choose the only full-featured portable battery changer in the industry.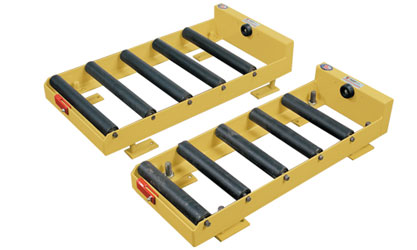 Roller Stands
Your complete solution for all of your forklift battery requirements.